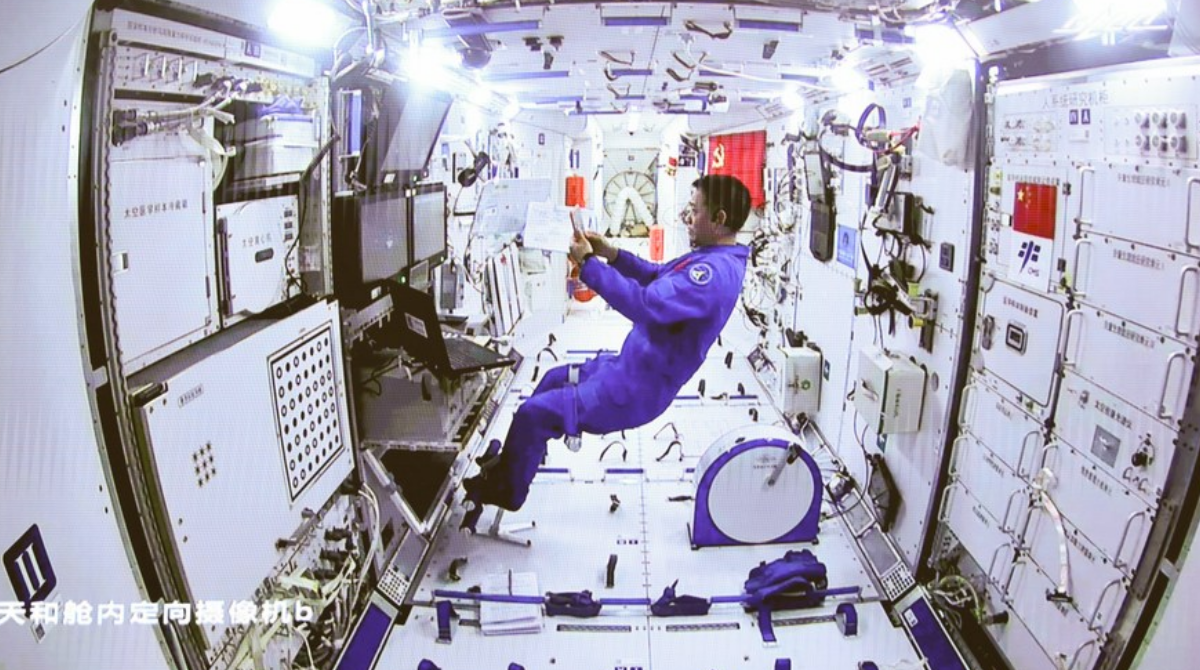 Screen image taken at Beijing Aerospace Control Center on July 4, 2021 shows Chinese astronaut Nie Haisheng staying inside Tianhe in cooperation with Liu Boming and Tang Hongbo for their extravehicular activities (EVAs). (Xinhua/Jin Liwang)
BEIJING, Dec. 17 (Xinhua) -- Chinese astronauts live and work more conveniently and comfortably in orbit with the application of advanced information technology, said the China Aerospace Science and Technology Corporation (CASC).
There are smart home systems in China's space station core module Tianhe, Bai Linhou, deputy chief designer of the space station at the China Academy of Space Technology (CAST) under the CASC, said at a press conference Friday.
Astronauts can control the lighting and kitchen equipment of the core module through mobile apps. They can also navigate the internet and video chat with their family and friends, Bai said.
With an acousto-optic system equipped in the core module, the astronauts can sleep at night instead of being on duty, Bai added.
Tang Hongbo, one of the three astronauts of China's Shenzhou-12 crewed mission, said that the crew members could have a hot meal in about half an hour.
He also said astronauts sleep well in orbit thanks to a loudspeaker that informs them if anything goes wrong.
Convenient living and working is a significant part of China's manned spacecraft design, Bai said.
Researchers have furnished the core module well so that astronauts can work comfortably, Bai added.